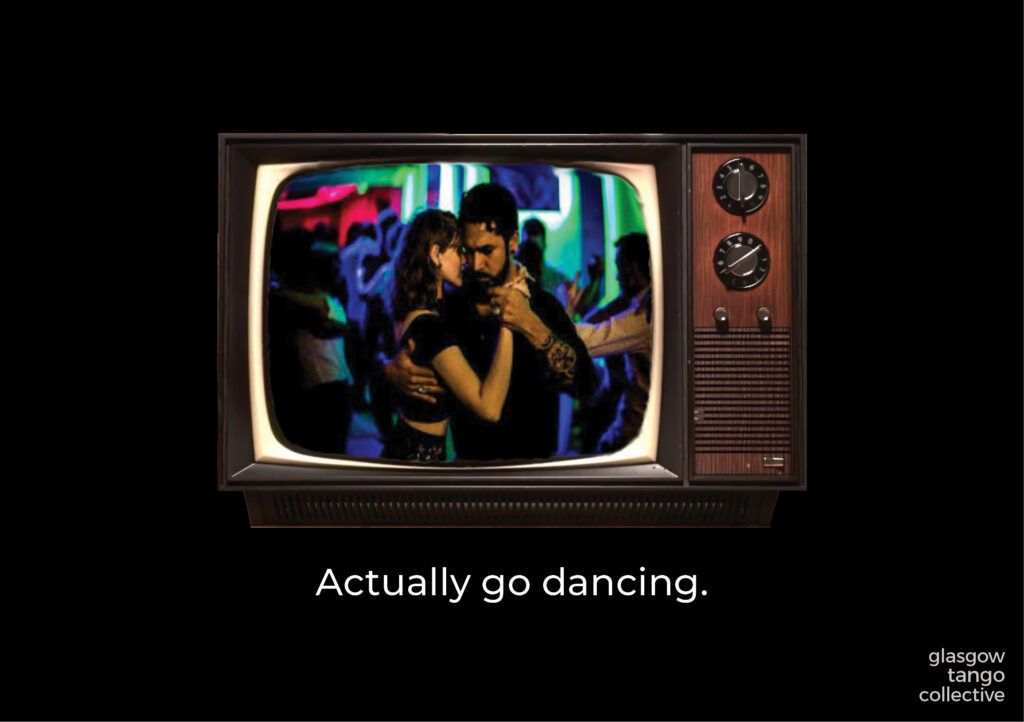 The Glasgow Tango Collective organises Argentine tango dance classes and events in Glasgow (UK), with the aim of encouraging more people to enjoy this wonderful and beguiling dance. We offer a range of classes for all dancing levels, a regular practica and milonga, and unique events that bring the world's best tango teachers, performers and dancers to this amazing city.
Glasgow has a growing and thriving tango scene. You can find out more about tango in Glasgow at tangoglasgow.org. There's Tango in Glasgow Google group which you can check and subscribe to for updates. Tango Mac is a weekly community-run Saturday practica, held in a beautiful Rennie Macintosh hall. And Tango Bar is a free event run weekly on Wednesday evenings at Mango, a bar on the city centre's Sauchiehall Street.
The Edinburgh Tango Society has details of events in Edinburgh, including the long-established Tuesday and Sunday milongas in the Counting House. And Paisley Tango run regular events in Glasgow's nearest neighbour.
Like us on Facebook to stay in touch. Now, let's dance…