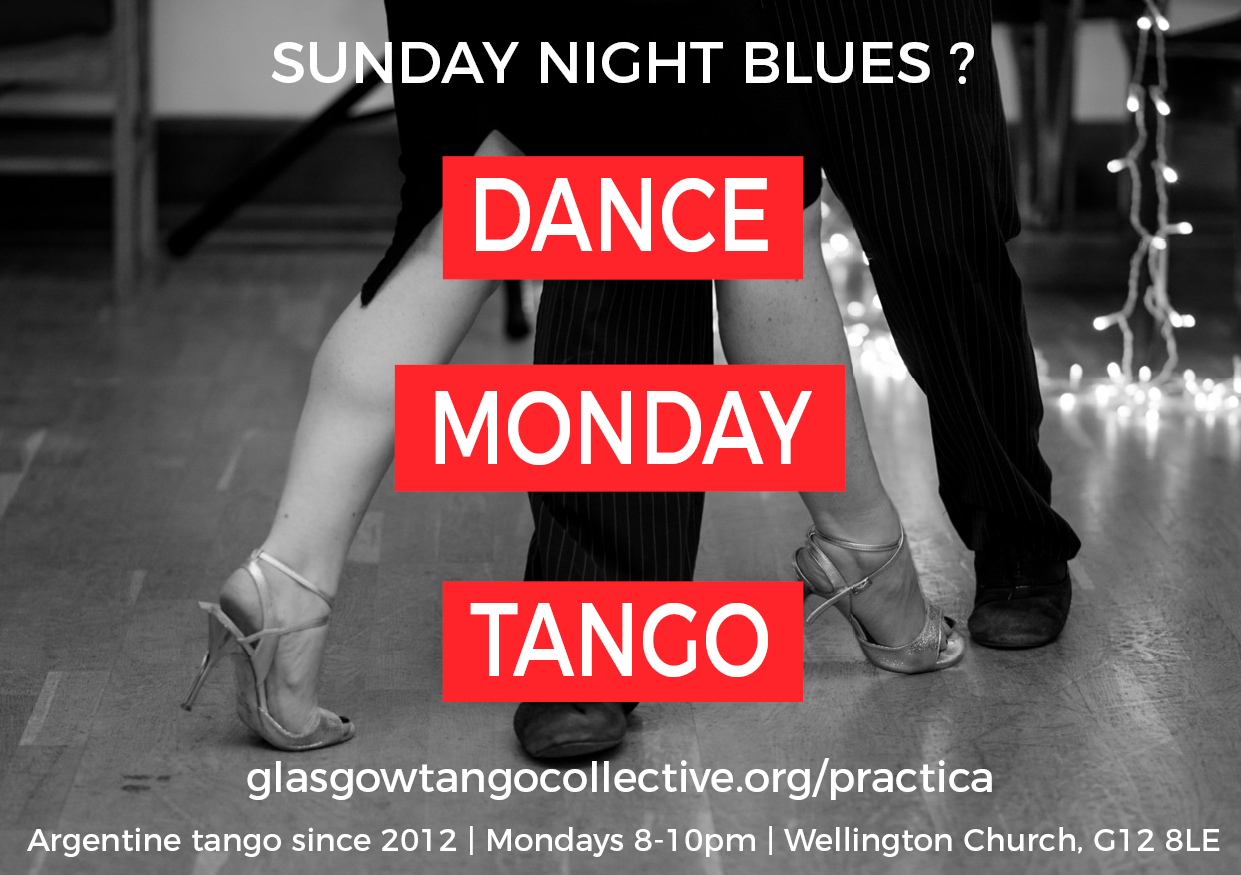 Is there any better way to start the week? The Monday Practica is a well established favourite on the Glasgow tango scene. Join us on the wooden floor of the Library Room of the Wellington Church, overlooking the beautiful buildings of Glasgow University's campus.
Monday night is for dancing and refining your tango in a friendly environment, with lots of experienced dancers and our resident professional Vanessa on hand to offer advice if needed. Our set lists offer a selection of Golden Age and Nuevo tangos and we're always open to spur of the moment requests! Keep an eye on the calendar for our Monday Practica Live Music nights.
When: Every Monday night 8pm to 10pm (not running presently due to Covid restrictions)
Venue: Library Room, Wellington Church,
77 Southpark Avenue, Glasgow, G12 8LE
Entry: £4 (£3 Students)
There are no upcoming events.