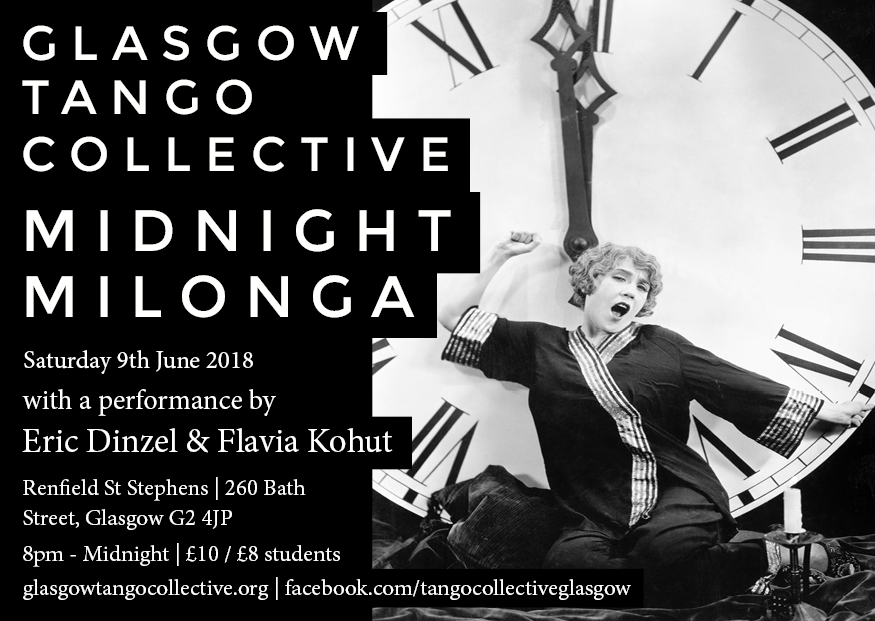 On the 9th of June 2018 Eric Dinzel and Flavia Kohut will be performing at our Midnight Milonga. They will also be teaching in Glasgow during the day: see here for details.
The Milonga occurs monthly on Saturday evenings and takes place at Renfield St Stephens parish church training centre, 260 Bath St, Glasgow G2 4JP, near Charing Cross Station (map).
Saturday 1 September 2018

Midnight Milonga
8:00 pm - 12:00 am
Renfield St Stephens Centre, 260 Bath St, Glasgow G2 4JP, UK
For details of dates please see our Facebook page.