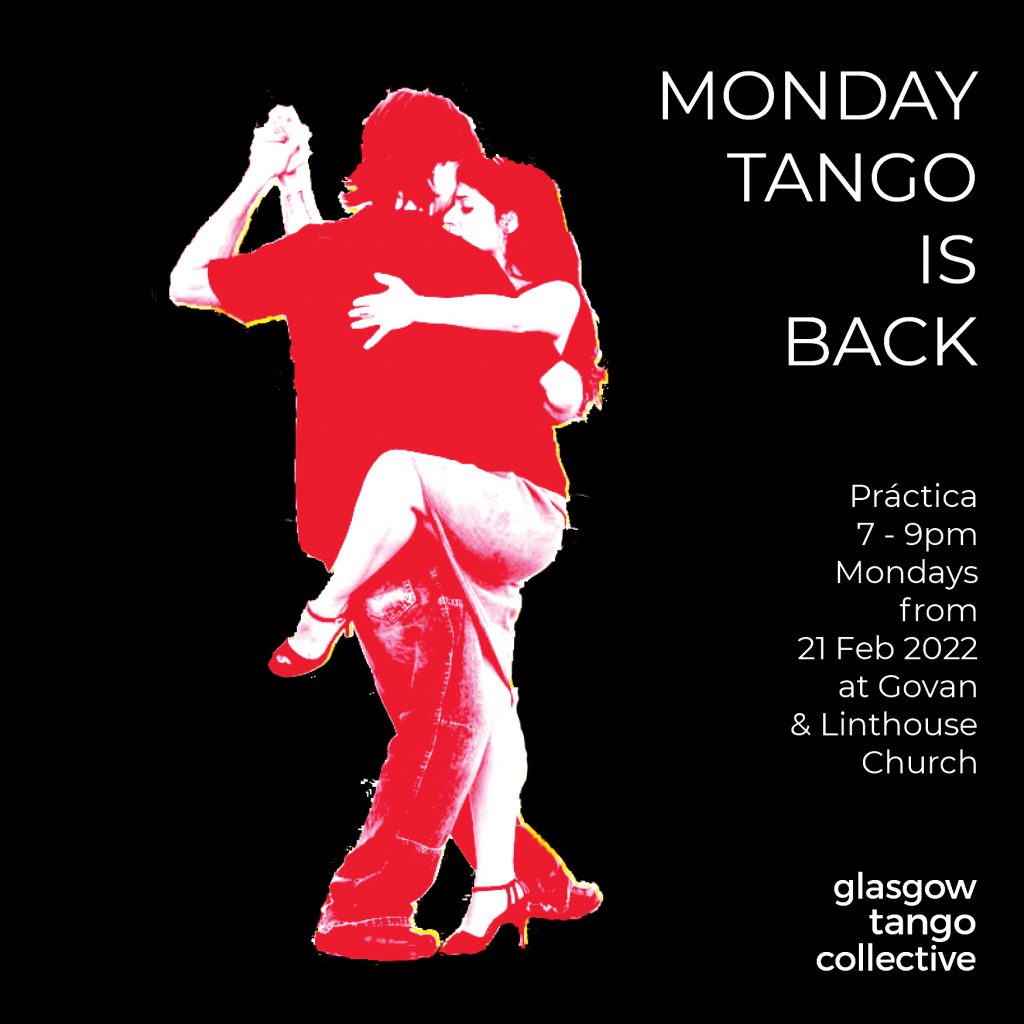 Our weekly Monday practica is now running from 7 until 9pm every Monday, or from 8 until 10pm when a class is run at 7pm beforehand. It takes place at Govan and Linthouse Church:
Govan & Linthouse Parish Church
796 Govan Road
Glasgow G51 2YL
The church is across the road from Govan subway station. (Map)
The practica will be in the upstairs church hall. The entrance is to the right of the front door of the church, and behind Cafe 13.
Covid protocols no longer apply.