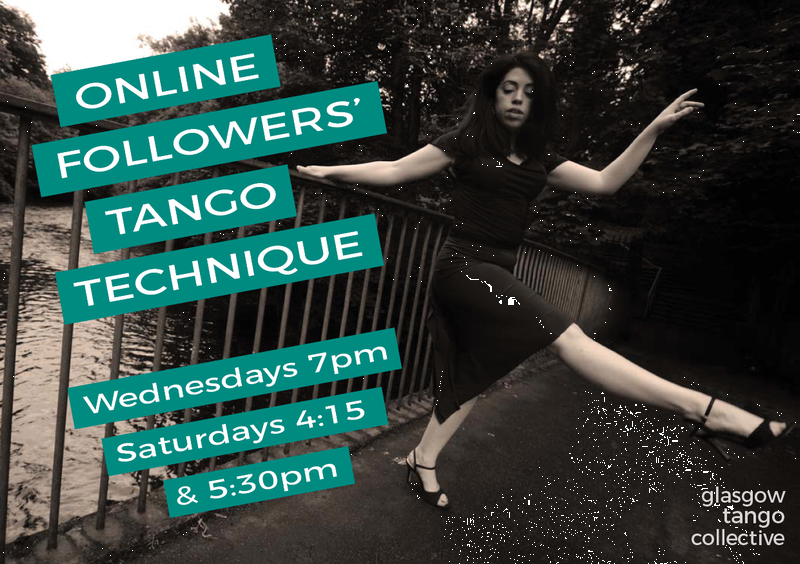 Vanessa Leamy Corsini teaches online followers' tango technique classes using Zoom on Wednesday evenings (7pm)
To book, please contact Vanessa on 07532 606942 (phone / text / whatsapp) or email vanessa@glasgowtangocollective.org. Classes cost £7 (GBP) each (£6 students), payable by bank transfer or Paypal.
The classes are open level. Every week a different topic of followers' technique is explored whilst also introducing more embellishments into the students' tango practice. Classes start with warm up exercises and afterwards recap videos are provided.
To take part, you need to have enough space to dance in and zoom set up so that you can see and be seen. A broom pole may also be helpful!
Saturday 9 December 2023

Followers' technique class with Vanessa Leamy Corsini
12:30 pm - 1:30 pm
Studio Ile Ache, 44 Washington St, Glasgow G3 8AZ, UK

Saturday 6 January 2024

Followers' technique class with Vanessa Leamy Corsini
12:30 pm - 1:30 pm
Studio Ile Ache, 44 Washington St, Glasgow G3 8AZ, UK