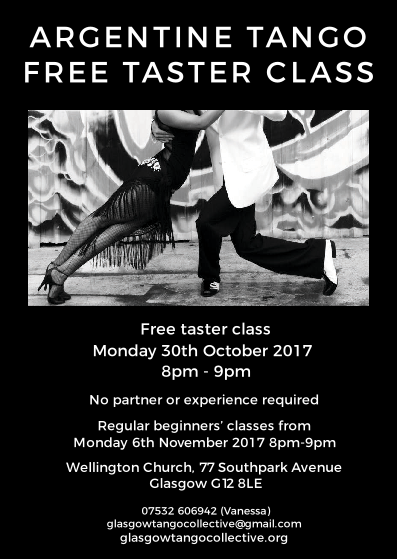 There will be a free beginners taster tango class on Monday 30th October 2017 from 8pm – 9pm at our usual venue, Wellington Church, 77 Southpark Ave, Glasgow G12 8LE, UK, taught by Vanessa Leamy. (Please note that the date has changed from the 16th, previously advertised).
All welcome – no experience or partner required.
See the Facebook event.
A regular beginners' course will start from the following Monday 6th November (8pm-9pm).