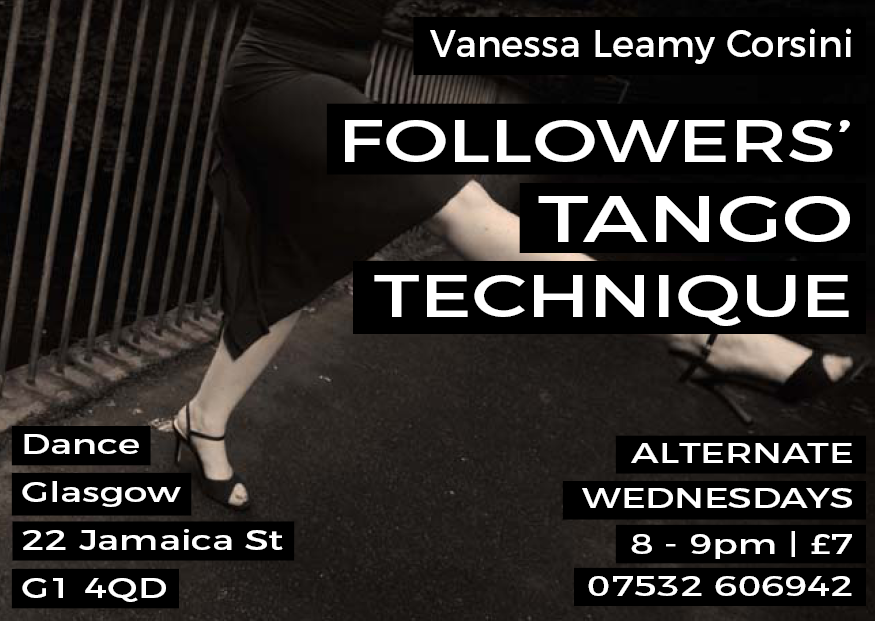 Vanessa Leamy Corsini teaches followers' tango technique at Dance Glasgow Studios at 22 Jamaica Street (G1 4QD) on alternate Wednesdays from 8 to 9pm. Space is limited so please contact Vanessa on 07532 606942 to book! Details and dates are also on the Facebook page.
If you want to dance – or drink – afterwards, Tango bar is a short walk away.
There are no upcoming events.