Thanks to everyone who made it through the snow to attend our our spring festivalito starring Salon Tango world champions Clarisa Aragón and Jonathan Saavedra!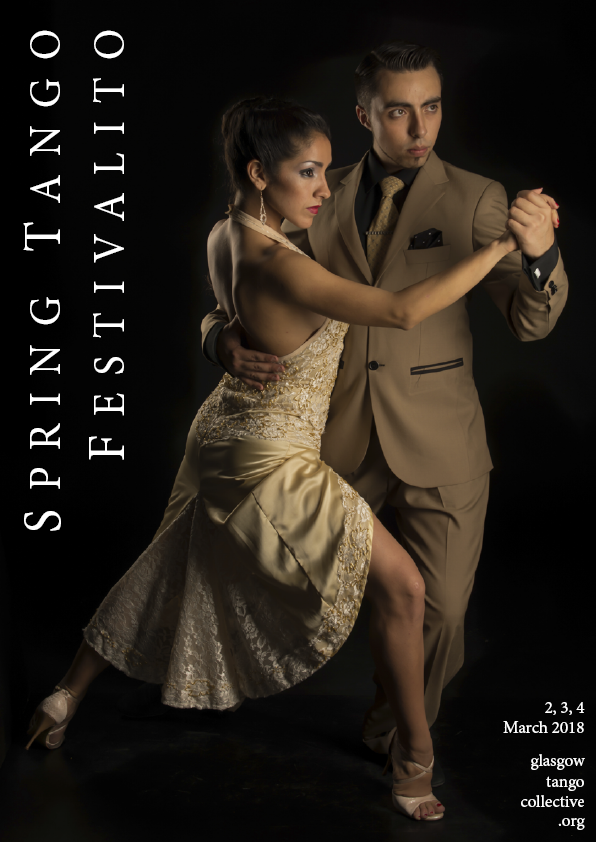 Workshops
Saturday 3rd March 2018
Workshop 1: Technique for leaders and followers.
For leaders: analysis of movement, lines and dynamics. .
For followers: the proposal: creating spaces with the embrace. .
(open level, no partner needed, 11am to 12:30pm)
Workshop 2: 100% improvisación – tools and exercises for improvisation
(advanced, 12:45 to 2:15pm)
Workshop 3: Enrosques part 1: dissociations and axis
(advanced, 2:30 to 4pm)
Sunday 4th March 2018
Workshop 4: Caminata – projection, intention and lanes for walking
(intermediate, 12 noon to 1:30pm)
Workshop 5: Enrosques part 2 – continuity and form
(advanced, 1:45 to 3:15pm)
Workshop 6: Dynamic changes
(intermediate, 3:30 to 5pm)
Milongas
Opening milonga – Friday 2nd March 2018, 8:00pm to midnight
Saturday milonga with performance – 3rd March, 8:00pm to 1am
Sunday afternoon milonguita – 4th March, 2:30 to 6:00pm
Enquiries
Please email glasgowtangocollective@gmail.com or contact Vanessa on 07532 606942.
See also the Facebook event page.